About Mark Boardman and Contact info
Here is a bit about my background and my contact email is at the bottom of the page
I started trading stock options in 2008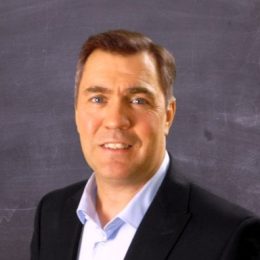 Author of "The Forex Set And Forget Profit System"
I have been trading since 2008/9. I started trading stock options and segued into Forex not long after. The story that got me into trading in the first place is an interesting one, and I will return to this page at some point to tell it.
Anyhow, the bottom line is that I have been trading for a long time. I still like to trade stock options but I stopped trading anything to do with stocks at the back end of 2021, and do not envisage trading stock options again until we have much lower inflation and interest rates.
Forex has always been my first choice however, and I have never stopped trading Forex. Even when I traded stock options that was always in a relatively small account. My financial focus has always been with Forex.
I wrote a book about Forex trading in 2013. It was in 2013 a best seller. I have many regrets about that book which you can read about on my Book page.
I live in Manchester in the U.K. I trade part time, and spend the rest of my time either writing and recording music(my first love), walking my Border Collie Casper( which keeps my FitBit steps over 18,000 a day), and I am a regular taxi driver for family members.
I still retain an avid interest in Physics from when I was young, so I spend a fair amount of time watching science YouTube videos( many of which are over my head frankly.)
I have one other passion, and this may lose me some customers….I am a huge football fan and supporter of Manchester City F.C.
Now, in my defence, I was a season ticket holder at City when we were rubbish. In fact City have been rubbish for all my childhood and most of my adult life, apart from the last 10 years. So I stuck with them through think and thin. I must say that the last 10 years have been wonderful and I wouldn't mind another 10 beating our neighbors United most years( that will definitely lose me a few customers!!)
Trading is great. I love it…..but I am not obsessed with it. I do think that there are much more important things in life than the markets. I really enjoy being in control. I am not a control freak, but I prefer to be the master of my own destiny. I am not a great passenger in a car, and dislike flying for that reason. I think it is that need for an element of control that has lead me to trading the way I do. I feel the need to understand the markets so that my trades are informed, and not just guesses.
I suppose that more or less sums me up.
There is nobody else involved in this website, or my services. It is just me. I don't have a team of people running trading rooms 24/7 or a hotline or a webchat box to contact me with. This is a hobby, one that I love, but in order for it to stay that way it needs to be a 3 to 4 hour commitment per week.
So, please feel free to email me if you have any questions but please give me a couple of days to reply because I may well be taxiing my grandkids, or recording a song, or watching City win yet another trophy.
Thanks for reading.
As we say in Manchester……
Cheers
Mark
Contact
You can send an email to me at any time by clicking on this blue email link: mark@forextradermark.com